Thinking School
DANESCOURT PRIMARY SCHOOL IS AN ADVANCED ACCREDITED THINKING SCHOOL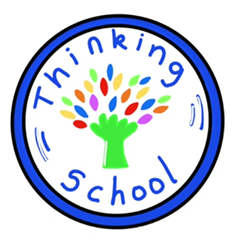 What is a Thinking School?
A Thinking School 'takes an explicit, evidence informed, whole school approach to developing pupils' cognitive capability and intelligent learning behaviours. It involves learning how to think, reflectively, critically and creatively, developing the capacity to employ these skills and techniques in the co-construction of a meaningful curriculum and associated activities'. (Thinking Matters). Underpinning this, is a whole school commitment in driving the aims, in collaboration with its stakeholders, including parents and governors.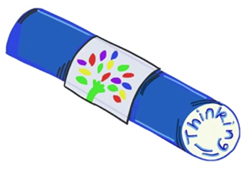 Danescourt Primary School and Thinking
Here at Danescourt Primary School, metacognition forms the bedrock of learning and teaching. The anology of a stick of rock explains how thinking is interwoven and core to the central purpose of learning. A number of thinking skills and strategies support this process, providing depth and extension.
These include:
Habits of Mind
Metacognitive Visual Tools -Thinking Frames
Thinking Hats
Visible Thinking Routines
Philosophy for Children
Growth Mindset
Learning Pit
Please view the video below for further explanation and on how you can support your child at home.
The development of metacognitive approaches further enables pupils to evolve as autonomous and self regulated learners; students who are able to dextrously utilise the best 'thinking tool for the job', evaluating and adapting their thinking to what is needed.
Our Journey
The school was first accredited as a Thinking School in 2016 by the University of Exeter. It gained its status as an advanced accredited school in 2020. It maintains strong links with a variety of institutions, working in partnership with Thinking Matters, sharing its excellent practice with other schools and the development of projects run by consortia and academic establishments.
The school endeavours to build on its success providing learners with the best possible opportunities to 'nurture, grow and thrive'. It is integral in supporting the development of Curriculum 2022 and the Four Core Purposes.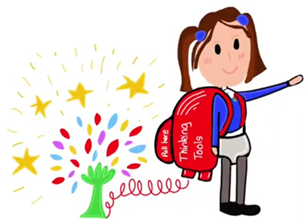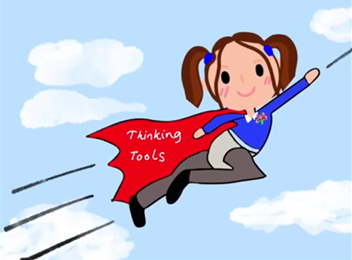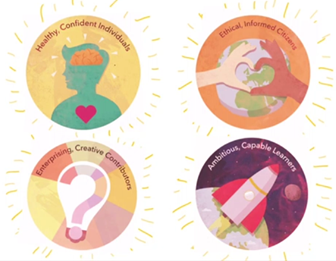 An overview of metacognition, thinking tools and strategies created and developed in conjunction with the pupils of Danescourt Primary, can be found below: